Here at KD Cycle, we offer lots of incredible deals on all types of new and used
Honda Goldwing parts and accessories!
Whether you need chrome accents, audio components, LED lighting, or comfort, KD Cycle carries a full line of high quality accessories, at discount prices, to dress up and customize your trike to suit your style, taste, and comfort needs. If you see one of our trikes that you like, but it does not have
a certain accessory that you desire, chances are, we have it in stock, or can have it ordered and installed before you pick it up or have it delivered. We carry products from all of these popular brands below and much more......
TO SEE ALL OF OUR PARTS AND ACCESSORIES CURRENTLY AVAILABLE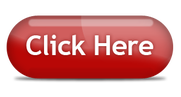 AUTHORIZED DEALER FOR: